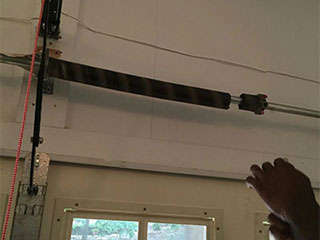 When a garage door stops working there could be a lot of different reasons behind it. In this article, we list some of the most common reasons why these things happen and what you can do about it.
Blocked Photo Eye

The first thing to check is whether your photo-eye might be blocked. The function of a photo eye is to detect if an object or person is obstructing the door, preventing it from closing. It does this by shooting a laser across the length of the entrance to meet the other eye. If the laser is interrupted, it cuts off the signal to open or close the door. Dust and dirt can also accumulate around the eyes, blocking the laser beam. When this happens, simply wiping them clean will take care of that problem.

Problem with Power Source

People sometimes unplug their power source and then fail to realize why their garage door opener won't work! It's funny, but it actually happens quite a lot. Make sure your opener is not only plugged in but that the outlet is working by plugging in another electronic device. Also, check your fuse and circuit breaker.

Broken Springs

The third most common reason why your garage door won't work is that the spring is broken. When it breaks, it makes a loud bang noise so it's impossible to miss if you are anywhere near. A broken spring is actually the most common reason people call for repairs. You should never attempt to open the door in such a case as it can be very dangerous. This problem calls for a skilled professional with the right tools, so avoid the risk.
Use the tips in this article to find out if your door not opening and closing could just be a minor issue that you can take care of, or if it's a job for a skilled technician. If it's the latter – we are always at your service!